Dental Information Center

Doctor Supriya Goverdhanam BDS MS would like to welcome you to a fabulous dental experience! "Dr. Supriya" and her team combine advanced dentistry with a gentle, friendly style that will make you and your family more comfortable than you ever thought possible.
The minute you walk through the door, you will know you've come to the right place. The office's comforting atmosphere and warm, inviting staff members will make you feel right at home. Dr. Supriya's use of the latest advances in technology—including digital x-rays, implant dentistry and tooth-colored restorations—will help you maintain a beautiful smile for a lifetime.
Despite her focus on clinical excellence, Dr. Supriya's most compelling feature is even more rare—she takes the time to get to know every patient one-on-one. A native of India, Dr. Supriya credits her heritage for her intense focus on personalized patient care. She truly enjoys learning the latest dental techniques and providing hospitality to each and every patient.
Dr. Supriya has been in private practice since 2002 and has earned a rare masters degree in Restorative Dentistry from the University of Michigan which is consistently ranked as the number 1 dental school in the country.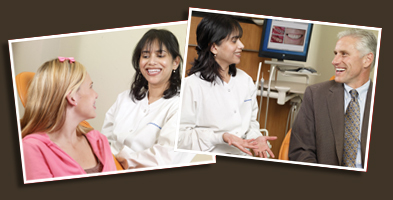 Please join us for something to smile about!